If you were to put together the elements to make the perfect online fruit machine, what would you need?
Well after several decades of playing these games from the arcades and pubs of many years ago, up to the modern online fruit machine craze, we think we've got a good idea.
So here's our list of requirements for the ideal online fruit machine – developers take note!
1. Several Big Progressive Jackpots
Nothing gets the pulse racing faster when playing an online fruit machine than a big jackpot. However rather than just have one huge progressive, the Mega Moolah choice of four jackpots is a great idea as players can scale their play to their bankroll accordingly.
However, there are times when you want to spin your 0.30 credit into a huge jackpot win, so that should always be an option, either from a bonus game or by landing a certain pattern of symbols across a payline.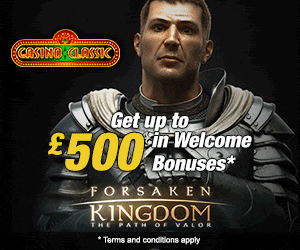 2. Regular Wins even on Single Payline Spins
Smaller stakes players often play fewer paylines at a higher cost, meaning they don't win often but their bankroll falls quickly. Obviously this isn't ideal for the player but machines are set up to pay out over lots of lines nowadays.
For novice players, why not have a machine that offers fewer paylines, but the same big jackpots. More symbols on the reels will create more combinations, meaning single payline players have more chance of winning, even if it is a small amount, rather than wiping out their bankroll after 10 futile spins on a single line.
3. Simple Gameplay
Nothing is more annoying to an online fruit machine player than a game that you have to work hard to understand and get into. Unfortunately, some of the more complex fruit machine games in the past have fallen into this category.
For a game to work well, it has to have immediate appeal. A player should know what they need to do to win immediately. Simple gameplay is usually more addictive and enjoyable gameplay.
That doesn't mean the game needs to be one dimensional. We are all for including sub games, bonus rounds, scatter bonuses and more, provided that they are in context and easy to follow.
4. Free to Play Option
Players want to play games risk free nowadays, so if the perfect online fruit machine is to be developed, then you should be able to trial the game for free, so you can get used to all its features. However, it should also accurately reflect the payout levels of the real cash game.
Personally, we'd also have the traditional fruit machines symbols to harken back to the very first fruit machine built in the 1800s and we think when you combine all these factors, you have developed arguably the perfect online fruit machine.
What Makes the Perfect Online Fruit Machine?,